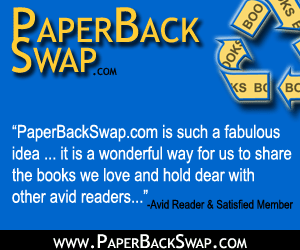 I can't remember where I first read about
PaperBackSwap.com
, but I finally decided to try it out this week. Since I am changing jobs involuntarily (read: laid off), I figured while I'm clearing out my cube at work, I should pare down my technical book collection, and get rid of books I don't use or are a bit outdated. With PaperBackSwap.com, you trade books with other people. And it's not just for paperbacks. To be able to request books from others, you must first post 10 books to your Bookshelf. Then you will get two starter credits. This will allow you to request a book from someone else. Note that audiobooks are worth two credits.
To start, I've already mailed 4 books to two requesters. The website generates the mailing labels (in PDF) and you can prepay the postage if you desire, though I have not tried out that feature. I've requested two books already. The first one, the member has agreed to mail by 4 June, and the second one, I'm still waiting for a response. Since the books are sent via USPS Media Mail, it should take 14-21 days, once they actually mail my requested books. I'm looking forward to the new stuff arriving.
There is also a referral program. So, if you join PaperBackSwap.com, click the icon above to use my PBS nickname, spica, as your referrer and I will get credits. Thanks!