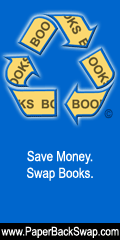 It's been a month since I've joined PaperBackSwap. I've sent off a handful of books, and in return, I've requested and received "new" books to read. It's a very cool service if you like to read.
Today I have been going through more of my books and have posted a few more to my account. Most are technical in nature (software development and software testing), but there are a few fiction books as well. Check out my profile at
spica.paperbackswap.com
.